Construction Contract Attorneys
Construction Contracts & Documents
Whether you are a property developer, contractor or investor, our skilled team of attorneys is ready to provide comprehensive legal guidance tailored to your unique needs.
Attorneys for
Construction Contract Law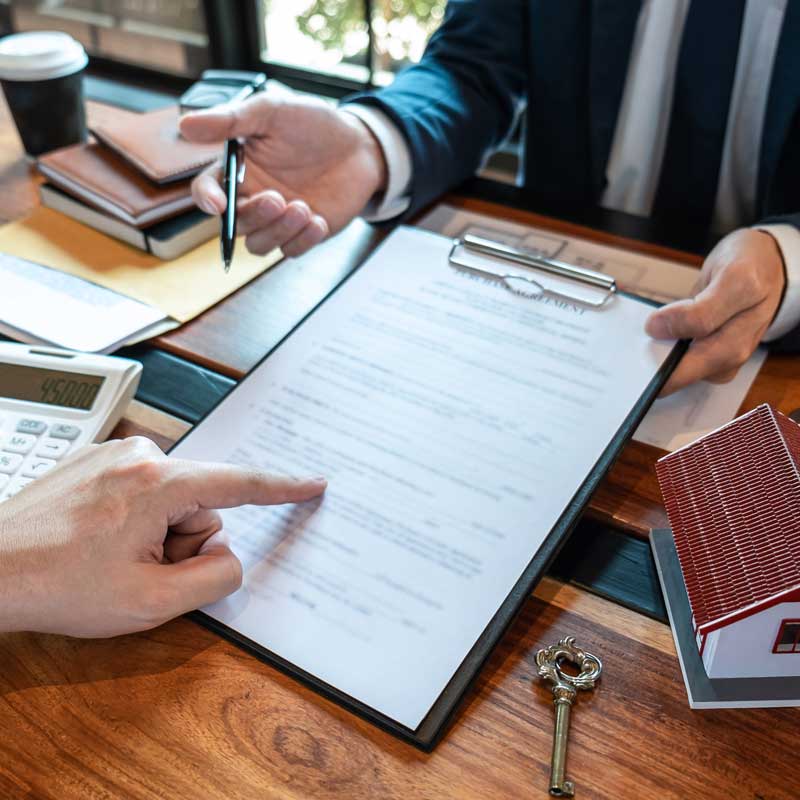 At Mirrione, Shaughnessy & Uitti, LLC, we recognize the importance of a well-drafted construction contract in ensuring the successful execution of any commercial real estate project. Our construction contract lawyers possess extensive knowledge and expertise in construction contract law, enabling us to skillfully negotiate, draft, review and enforce contracts that safeguard your rights and mitigate potential risks. We understand the complexities involved in construction projects, from procurement and bidding processes to contract administration and dispute resolution.
When it comes to construction contracts and documents, attention to detail is paramount. Our attorneys possess a keen eye for detail and a deep understanding of the legal intricacies involved in commercial real estate development. We meticulously review and analyze construction contracts, subcontracts, purchase agreements, change orders and other relevant documents to ensure compliance with applicable laws and regulations, identify potential liabilities and protect your best interests.
Navigating the legal landscape of construction law can be daunting, but with Mirrione, Shaughnessy & Uitti, LLC, you can be rest assured that your construction projects are in capable hands. Our construction contract attorneys are committed to providing personalized and pragmatic legal advice tailored to your specific objectives. From contract negotiation and risk assessment to dispute resolution and litigation, we are dedicated to helping you achieve successful outcomes and mitigate potential legal pitfalls.
Trust Mirrione, Shaughnessy & Uitti, LLC to be your steadfast legal partner in all matters related to construction contracts.
Whether you need representation with a real estate, construction, litigation, landlord-tenant or condominium/HOA matter, we are ready to start a conversation.